Kyocera copiers
Ephesus Office Technologies is Central and Northern New Mexico's premiere Kyocera supplier. Kyocera is the industry leader in copy and printer technologies.  So, if you want to improve productivity, efficiency, agility, and security, we can work with you to find a solution with Kyocera copiers.
Kyocera Copy & Print Solutions
From small office desktop printers to large office multi-functional printers, Kyocera has printer and copier solutions to meet your needs and budget. 
Color & Black & White Printing Solutions
Production Print Workflows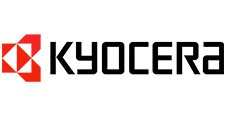 Award-Winning Copiers & Printers from Kyocera
We are proud to be Albuquerque and Santa Fe's industry leader in providing Kyocera copiers and printers to help businesses improve efficiencies and productivity. Some of the industry awards Kyocera has won include:
"Highly Recommended" by Keypoint Intelligence
Kyocera earned the Buyers Lab "Highly Recommended" title from Keypoint Intelligence, the global document imaging industry's resource for unbiased and reliable information, test data, and competitive selling tools. Kyocera devices rank competitively for:
Reliability, Consistent, Durability, Image quality, Ease of operation, Simple network setup, Multi-tasking capabilities, Diverse features, and Productivity.
"Pick Awards" and "Most Reliable Color Copier MFP Brand" by Buyers Lab – Lab Tested & Reliability Certified & Highly Recommended
Buyers Lab performs an extensive suite of lab tests and Kyocera products are regularly honored.